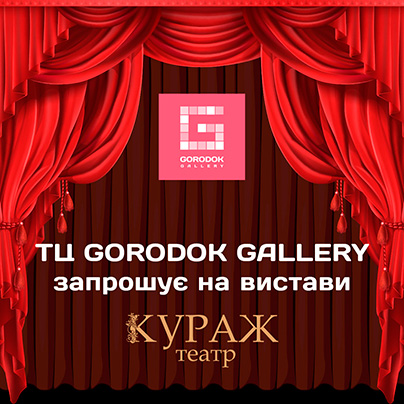 We have prepared for you several bright comedies that will impress any viewer!
An evening of pleasant impressions and light humor awaits you.
With the support of Pochayna event hall, we strive to create a cozy rest and leisure space for every guest.
Waiting for you:
the play performed by the Kiev theater "Courage";
bar from Pochayna catering with a varied menu;
cozy room and comfortable environment.
The season opens with the comedy "French Dinner".
Duration of the performance: 19:00 – 21:30.
The play goes with an intermission.
The bar is open from 18:30
Take your loved ones and come together!
All details and clarifications can be found by writing to us in the messenger!
Play "French Dinner".
Description:
The legendary play "French Dinner" is a must-see for everyone who loves theater and laughter from the heart. This performance has been decorating the stages of different parts of the world for many decades and even holds the record as the most demanded and popular.
We invite everyone to share the atmosphere of the evening with us!
The actors of the Courage Theater will draw you into the plot and make you laugh. After all, "French Dinner" is a comedy of situations for lovers of graceful humor. The whole intrigue of the plot is twisted on continuous misunderstandings between the characters. One fictional story happens after another, which puts the characters in funny and ridiculous situations. Fortunately, this tricky tangle is accompanied by laughter and will unravel upon completion.
Actors:
Bernard (human) – Dmitry Semashko
Jacqueline (wife) – Julia Vyazmikin
Robert (family friend) – Oleg Spisovsky
Suzette (cook) – Inna Bessonova
Suzanne (mistress) – Irina Onischuk
George (the cook's man) – Taras Temchenko
Director:
Inna Bessonova