Another couple who told their love story was obstetrician-gynecologist and blogger Karina Grek with her husband Gleb Grek.
They met when they were just 9 and 10 years old on a tennis court. And a strong friendship has become a great foundation for starting a family. Gleb and Karina are now parents with many children, raising two sons and a daughter.
How is it to build a family with a best childhood friend, let's learn more.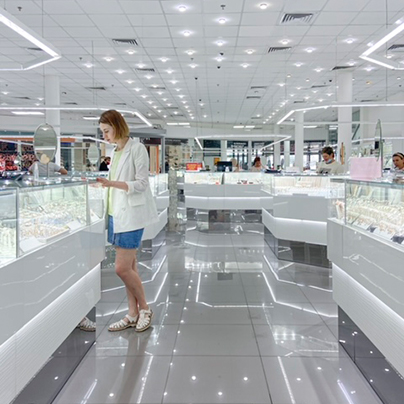 About the beginning of the relationship between Karina and Gleb
Karina: We met very young and knew little and understood about love. I mean, there was no experience at all, but we already had an idea of the family at that time. In the beginning we learned a lot about each other, we were friends.
Gleb: Everyone took note of the other (laughs Gleb).
About Karina's jewelry
Karina: Since I am a doctor and spend a lot of time with patients, at examinations, I wear jewelry very rarely. From the permanent – engagement rings and weddings. It is a symbol of our love, the memory of the proposal of the hand and heart, the wedding.
Since it means a lot to us, we both wear wedding rings.
Gleb: That's right. We even began to change wedding rings from one hand to another to somehow evenly "wear fingers". Years later, I already have a permanent ring formed. (Laughs Gleb).
About the attitude to jewelry
Karina: You know, very calm. I can say that I prefer classic metals: gold, silver.
Mothers with many children will understand me – it is difficult to wear earrings or necklaces when having a baby. They often pull them, and there is a risk of spoiling. But I like beautiful, stylish jewelry. When my husband and I go somewhere, I like to pick up jewelry. I like thoughtful images in which the jewelry emphasizes and completes the look.