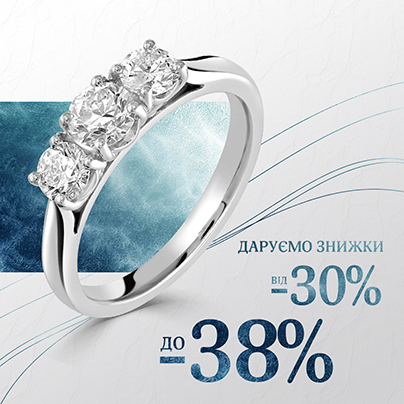 Customer Day at AURUM is a holiday for each of our guests. And for regular customers there are even more bonuses, because the AURUM customer discount program accumulates happiness!
We invite you to the AURUM store in the Gorodok Gallery shopping center on the Client's Day, which will be held from 26 to 29 August. NEW COLLECTIONS and a program that will brighten your weekend, as well as 33-38% discounts are waiting for you:
for gold items – 28% discount + client's discount;
for silver items – 30% discount + client's discount;
on icons and amulets – 25% discount + client's discount.
These discounts are valid only in those stores that celebrate Birthday or Customer's Day, and do not apply to products with fixed prices.
Holiday discounts cannot be combined with other discounts that are currently available in the AURUM chain of stores, as well as with discounts using a promotional code.
You can pay with a gift certificate if you have one.
Waiting for you:
Kiev, Gorodok Gallery shopping center, prosp. Stepan Bandera, 23