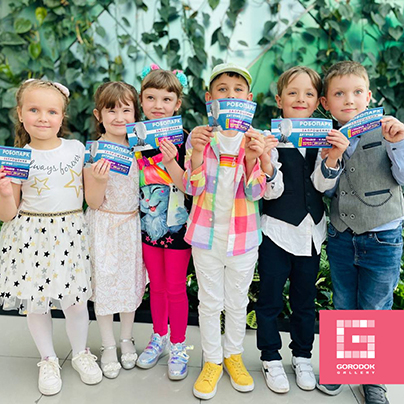 On this day, parents delight their children with gifts and make them happy with interesting leisure!
And GORODOK Gallery shopping center helps them in this! After all, for Children's Day, we give tickets to the robot park in exchange for pictures!
Conditions:
✔️Тисяsubscribe and put ❤️
✔️In the comments, post a photo of your child's drawing on the topic: "Technology lives in the shopping center GORODOK Gallery"
And already on June 1 at 11:00 we will determine 10 winners!
It will be possible to get tickets on June 1, 21 and they are valid until July 11, 21.
The draw will take place using a random system.
The promotion is valid from 28.05 to 01.06 GORODOK Gallery shopping center.