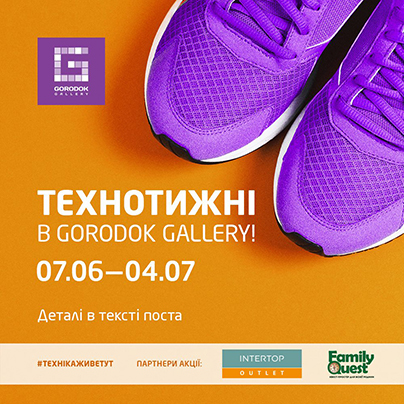 From June 7 to July 4, take part in the giveaway drawing!
And this week we are giving a 1000 hryvnia certificate from Intertop Outlet!
And also certificates for cool entertainment from Family Quest!
Buy a ticket to RoboPark
Register it at the exhibition via QR code
And wait for the results of the drawing on July 4 on the pages of our social networks!
Visit Intertop Outlet – buy with us is more profitable!
1st floor GORODOK Gallery🧡